This post may contain affiliate links.
October 24th, 2021 – Post #22
Hi There – Thank you for your kind words, encouragement, and prayers.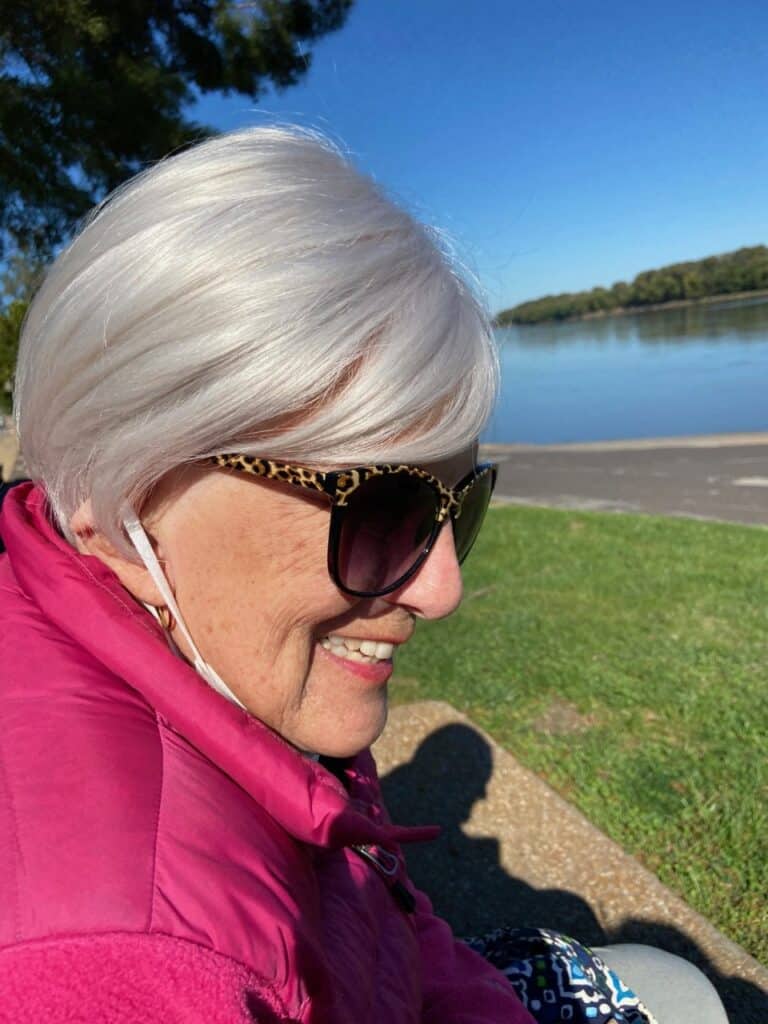 I was laughing that I ought to have stated last time, some sort of disclosure clause, that the views and opinions expressed on this page are solely my own, and do not necessarily reflect those of each and every member of the Purcell family.
We all have our own take on things, and even with our wide and varying assortment of opinions, our thoughts ebb and flow as circumstances and emotions change from day to day. So, that being said, I have sent out invitations to the other four members of the Purcell clan, so they can co-author this site and share their take on things, too.
We laugh, that when we were kids, Erica knew how to make me mad by saying, "Well, my mom said that I could —-"
I'd fire back immediately, "She's my mom, too!"
She totally knew just how to push my buttons, but I was rather oblivious and fell for it every time. Anyway, that doesn't make me mad anymore, but I'm laughing every time I put "my mom" in these posts thinking it would be funny, if Erica and Megan sounded like I did back then. Thankfully, we've all matured a bit.
But I suppose everyone has at least one area they could grow in. One of mine became more apparent tonight when I was told we may have a tornado nearby, and my first thought was, "Wow, my mom must be really sick, since I didn't hear that from her first."
We joke that her "Love Language" is worry – and especially worrying about the weather.
I don't keep track of it much myself, because I've gotten so used to my mom giving a report. Everyday she checks her phone to track the weather in whatever town we are in, and also keeps up with the current conditions in Cupertino, which I think is where her iPhone is from? I've never quite figured that out, but I like saying that word, so sometimes I'll ask her about the expected conditions in Cupertino. Generally, she knows the answer.
Tonight, I told her, "There's a tornado, and you didn't even tell me about it, you must be feeling pretty terrible to have missed that one."
She laughed, and said, "Yes, you're on your own now, you're going to have to start keeping track of the weather yourself."
I'm forty-five folks. This seemed like a rather abrupt Right of Passage. 🤓
I guess she can take comfort in the fact that I am currently staying in my friend's basement. When we were kids, at the first sound of the sirens, she'd declare, "GETT Ta The Basement!" and disappear downstairs with my sisters, as my dad and I sat on the couch in front of the picture window, watching the color of the sky change.
My Mom's Busy Week, Despite Cancer
We had an eventful week, while Erica, Eike, Oskar and Lily were in town. Here are some of the events:
Monday we all went by train over to Washington, Missouri for a few hours and sat by the river for a while.
Tuesday, they all went to the Botanical Gardens.
Thursday, my mom did another round of chemo.
Friday, her steroids kicked in, and she raked a small pile of leaves that she was quite proud of.
Saturday, they all flew back to Colorado, and my mom crawled into bed wondering why she was tired.
As for me, I haven't decided whether or not to keep better tabs on the weather.
If you missed my last post about rainclouds and roses, you can click here.
Or, follow this link, to find out what treatment could possibly increase my mom's already magnetic personality…
*To read more on my mom's cancer journey from the beginning, or share it, please click below: