This post may contain affiliate links.
May 13th, 2023 – Post #81
My mom finished her race last night at 11:28 A.M. She labored hard all the way to the end, and there was a great comfort in seeing her finally at rest.
The comforting words of I Thessalonians 4:13-18 come to mind:
But I would not have you be ignorant, brethren, concerning them which are asleep, that ye sorrow not, even as others which have no hope.
For if we believe that Jesus died and rose again, even so them also which sleep in Jesus will God bring with him.
For this we say unto you by the word of the Lord, that we which are alive and remain unto the coming of the Lord shall not prevent them which are asleep.
For the Lord himself shall descend from heaven with a shout, with the voice of the archangel, and with the trump of God: and the dead in Christ shall rise first:
Then we which are alive and remain shall be caught up together with them in the clouds to meet the Lord in the air: and so shall we ever be with the Lord.
Wherefore comfort one another with these words.
I'm thankful that when the final trump sounds, it won't be playing a mournful tune, like "Taps". Instead, it will be a song of victory, signaling the defeat of the last enemy, death.
I pray those thoughts comfort your hearts, as they continue to comfort mine.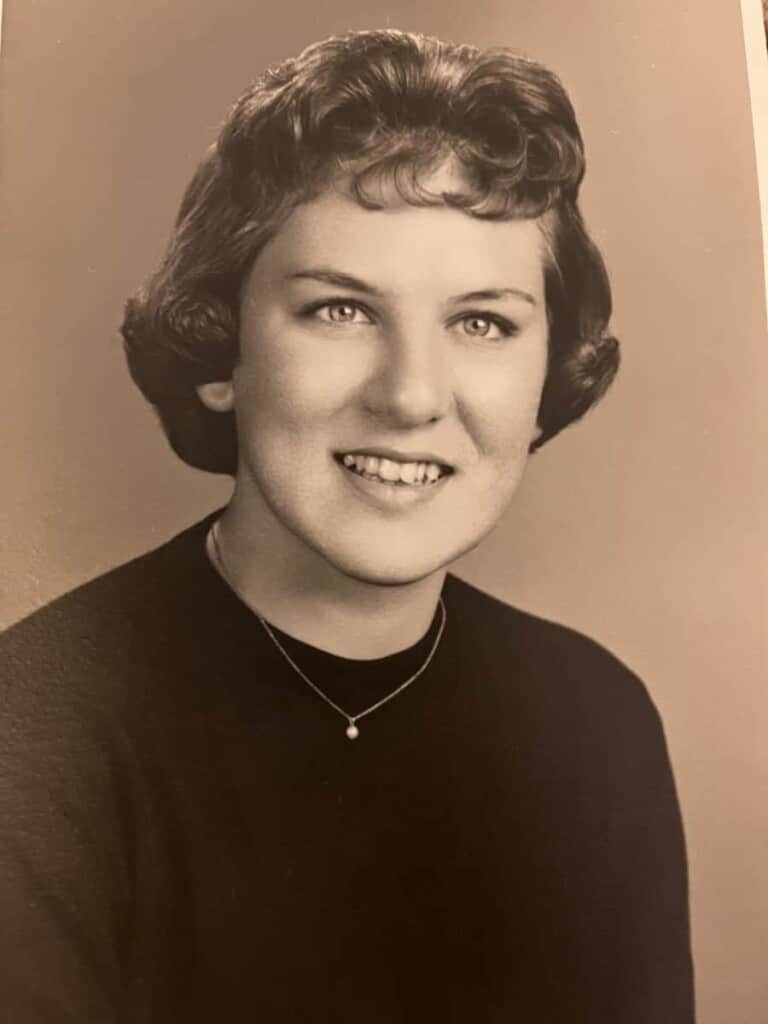 I am truly proud of the way my mom lived her life, especially during this last year on Hospice – uncomplaining, cheerful, funny, and loving those she encountered. She will be sorely missed.
I remember as a kid, thinking is was "so weird" that she would want to take pictures of her dad in his coffin, and be looking at him, happy he was smiling. Over the years, I began to understand that a little better; but last night truly made me realize what it meant to her, to see him at peace.
After laboring so hard, and suffering so long, seeing her face, finally at rest, brought comfort in a way that nothing else could. She just looked beautiful. Best of all, she looked like she was laughing. I'm so thankful she's finished fighting.
Funeral Arrangements
We have not solidified dates and times; but plan to have a visitation and service in St. Louis. Bopp Chapel will be making those arrangements. After that, my mom's body will be transported back to her hometown of Wabash, Indiana by Grandstaff-Hentgen. There, we plan to have another visitation and a graveside service where she will be buried in the Friends Cemetery.
As we work out the details, I will add them to this site.
Thank You
Thank you for the love and support you all have shown us. It has meant so much.
Sincerely, Jody
*To read more on my mom's cancer journey from the beginning, or share it, please click below: